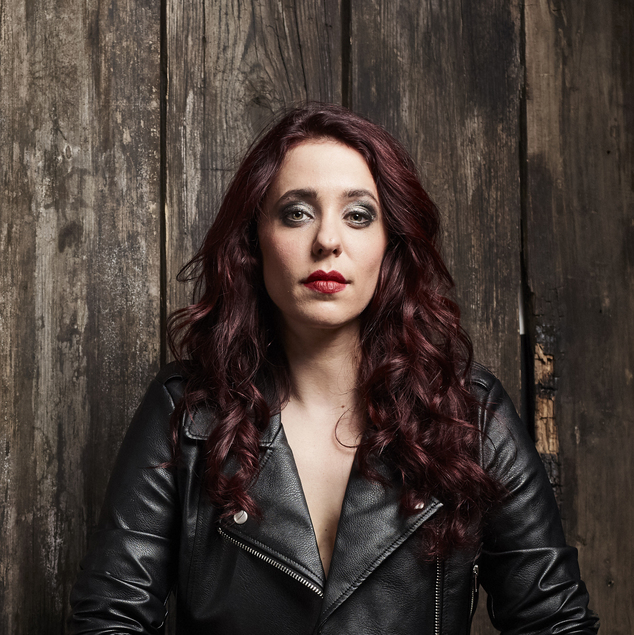 "This whole record was like a dream come true," she adds.  "I got to do the songs I wanted to do, work with the producer I wanted to work with, and record in the studio I wanted to record in.  It was really cool how everything fell into place.  All of the songs were what I wanted them to be, and all of the players were perfect for the songs.  Every aspect of this album, from the birth of the songs to the mastering, was really free and organic."
In addition to Danielle on bass, producer Braunagel on drums and longtime Bonnie Raitt guitarist Johnnie Lee Schell (who also engineered the sessions), Cry No More features appearances by such notable guitarists as Kenny Wayne Shepherd (on "Save Me"), Luther Dickinson (on "Just Can't Keep From Crying"), Walter Trout (on "Burnin' for You"), Sonny Landreth (on  "I'm Going Home"), Danielle's touring guitarist Brandon Miller (on "Baby Eyes"), and her brother and former bandmate Nick Schnebelen (on "Crawl").
The musical expertise and emotional depth of Cry No More reflect of a lifetime's worth of music-making.  Born Danielle Nicole Schnebelen, Danielle comes from a long line of singers and musicians, and showed an affinity for singing almost from birth.  Growing up in Kansas City, Missouri, she performed in public for the first time at the age of 12, singing Koko Taylor's "Never Trust a Man" as part of a Blues for Schools program at her elementary school.  In her early teens, she began singing in local coffeehouses and at open mic events, often jamming with her parents at clubs that would allow minors.  At 16, she became lead singer in her father's band, Little Eva and the Works.  In 1999, she started her own band, Fresh Brew, with some older local musicians.  Fresh Brew performed for four years and represented Kansas City in the prestigious International Blues Challenge.
It was during this time that Danielle and her brothers Nick and Kris launched a family band, Trampled Under Foot, relocating to Philadelphia in the process.  To maintain the family concept, Danielle learned to play bass, eventually mastering the instrument.  Trampled Under Foot traveled the world and recorded several self-released albums, building a sizable national fan base through years of nonstop roadwork.  For their 2013 album Badlands, produced by Braunagel, Trampled Under Foot moved to the Telarc label, a division of Concord Music Group.  Badlands debuted at #1 on Billboard's Blues Chart.