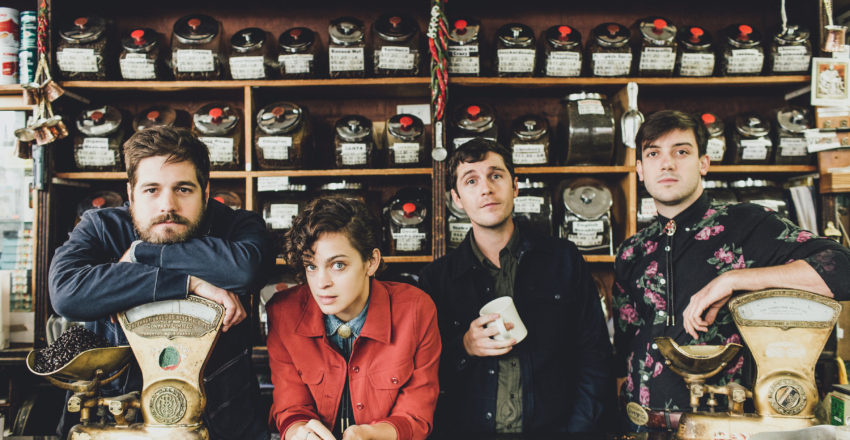 Critically acclaimed Indie Americana band Mipso continue expanding their sonic resources while doubling down on their experimentation with string band tradition. Dubbed "traditionalist renegades," Mipso's music is influenced by the contradiction of
their progressive home of Chapel Hill, North Carolina and the surrounding rural southern landscapes.
For their forthcoming 2017 album release, the quartet invite in pedal steel, drums, banjo and keyboards – bringing Mipso's sharp lyrics, intricate song arrangements and distinctive and stirring sound into full bloom. Mipso's deft storytelling and smart pop
melodies are vivid and rich on the band's third release. The album's 11 songs, all originals, seamlessly coalesce into a modern Americana classic. Mipso's third album release follows up 2015's Old Time Reverie. Old Time Reverie shot up the Billboard charts, where it landed at #1 on the Billboard Bluegrass Chart and in the
Top 25 of the Billboard Heatseakers Chart. With songwriting hailed as "smartly written, hewing surprisingly close to gospel and folk while still sounding modern and secular."
(Acoustic Guitar), the album was named among the "Best Records of the Year" by The Guardian - for the band's "aptitude for stunning harmonies" and for its "lush and moving songs." Look for Mipso touring with expanded instrumentation in spring/summer 2017 in support of their new album release.
Doors open at 8pm $15 at the door or advanced