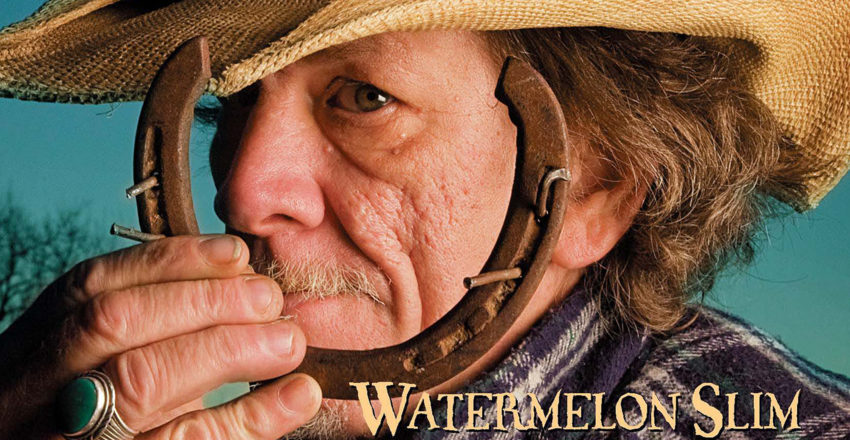 Special Guests Dirty Red
Bill "Watermelon Slim" Homans has built a remarkable reputation with his raw, impassioned intensity. HARP Magazine wrote "From sizzling slide guitar...to nitty-gritty harp blowing...to a gruff, resonating Okie twang, Slim delivers acutely personal workingman blues with both hands on the wheel of life, a bottle of hooch in his pocket, and the Bible on the passenger seat." Paste Magazine writes "He's one hell of a bottleneck guitarist, and he's got that cry in his voice that only the greatest singers in the genre have had before him."
The industry agrees on all fronts. Watermelon Slim and his crack touring band The Workers have garnered 17 Blues Music Award nominations in four years including a record-tying six in both 2007 & 2008. Only the likes of B.B. King, Buddy Guy and Robert Cray have landed six in a year, and Slim is the only blues artist in history with twelve in two consecutive years. In Spring 2009 he was the cover story of Blues Revue magazine.
Two of Slim's records were ranked #1 in England's MOJO Magazine's annual Top Blues CD rankings. Industry awards include The Independent Music Award for Blues Album of the Year, The Blues Critic Award and Canada's Maple Blues Award for International Artist of the Year for 2007. Slim has hit #1 on the Living Blues Charts, top five on the Roots Music Report and debuted in the top ten in Billboard. One of Slim's most impressive industry accolades may be the liner notes of The Wheel Man eagerly written by the late legendary Jerry Wexler who called him a "one-of-a-kind pickin' n singing Okie dynamo."
Doors 6pm show 7pm
Special Sunday evening show GA limited seating
$15 available at the door or at TicketStorm.com